JBLM Bettie Brigade Featured Skater!
Bomb-Diggity #bOOm
CLICK HERE to read the full interview and learn more about our featured skater
SUPPORT THE BETTIES!
JBLM Bettie Brigade has set up a fundraiser through GoFundMe in order to help raise money so we can get our new home, The Bettie Bunker, up to city code. Some of the updates that need to be made in order to continue to hold events are fire extinguishers, sprinkler systems, replacements of overhead emergency lights and installing panic hardware on the doors. If you are interested in making a donation then please follow the GoFundMe link HERE thank you!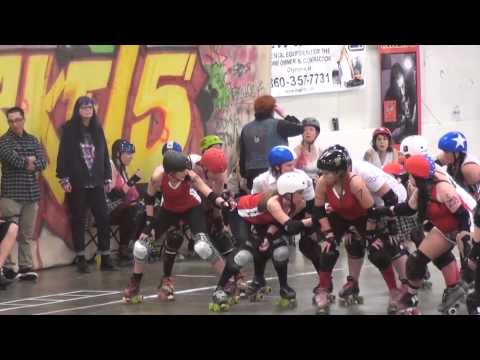 JBLM Bettie Brigade VS Grunge City Rollers
Feb 15, 2014
Video by: Loren Doolittle
https://www.youtube.com/watch?v=mCdb6wSHgnI&feature=youtu.be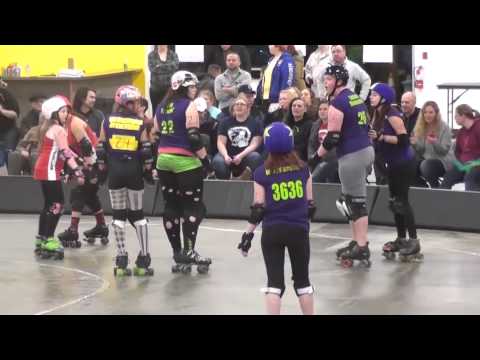 JBLM Bettie Bratz VS Grunge City JRs
Feb 15, 2014
Video by: Loren Doolittle
https://www.youtube.com/watch?v=_zxf9gHRpSw&feature=youtu.be
Who are we?
We're the Joint Base Lewis-McChord Bettie Brigade, that's who!  The Bettie Brigade is an all-female, player-run flat track roller derby league serving the Joint Base Lewis-McChord community.  We're a group of strong, independent women from within the military community who have found a home away from home on the track.  We provide a compassionate and supportive environment for women who want to learn to skate, get in shape and have fun playing this fantastic sport!
What is roller derby?
Contemporary flat track roller derby is an All-American, fast-paced, full contact sport.  Ten girls on eight wheels, hundreds of cheering fans – derby bouts are the new must-see family event at JBLM.  Roller derby isn't just about the athletes.  The Bettie Brigade is here for the benefit of soldiers, families, and the military community.
Want to get involved?  No previous skating experience required. (Seriously!)

The Bettie Brigade is actively recruiting skaters, referees, and off-skate volunteers.  Come drop in and watch a practice or get tickets for our next bout.  Check out our events calendar and contact us to find out how you can be a part of the Bettie Brigade.